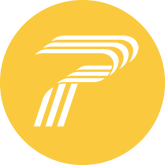 Practical Technologies Inc. began operations in 1987. Established turnkey environment in 1992, Surface Mount Assembly (SMT) in 1993, and achieved our ISO Certification in 1996. Our 20,000 square feet facility provides ample space for all departments.
PTI has recently provided formal in-house training conducted by a certified company for the following IPC categories:
IPC-620 Wiring & Harness Assembly (6 Employees)
IPC-610 Acceptability of Electronic Assemblies (6 Employees)
The employees were trained, tested and received certificates for completion for each of the IPC specifications above. These certificates are proudly displayed in our lobby.
Established Turn-key Environment
Achieved ISO 9002 Certification